The title of this post really sums up how I feel.
I wanted to jazz up my tapered cut by adding color to it. Instead of paying the $200 that the salon would charge, I decided to spend 6 bucks on a box color. I could get the same results right?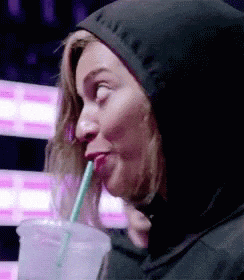 Wrong!
I purchased the Clairol Textures and Tones color in lightest blonde. I already knew my hair wouldn't end up blonde, but I thought using the lightest color would at least help me to get close to my desired color.
I followed the application process exactly. And this is what I ended up with…
I don't really have a name for the color I ended up with. Depending on the lighting it's brown, or bronze or copper and sometimes even blonde.
It's not that I hate the color. I just don't enjoy the 2-toned look on me. I feel incomplete lol. When I applied the color, I teased small sections and only placed the color on the longest parts of my hair. I was going for something like this:
Instead, I look a hot mess! Now I don't know what to do…Should I color my entire hair black with another boxed color? Should I embrace my color? Should I schedule an appointment with my stylist and confess the error of my ways? Should I do a big chop and pretend this never happened?
Decisions…
Have you ever had a hair color mishap? Have any advice to share with me?
Let's chat in the comments below
XOXO
Louise